TM Promising are a team of five singers. A famous Sierra Leonean Spotlight Afro Pop, Hip-hop, R&B music group. Popularly known as TM PROMISING. A.K.A The Promising Children.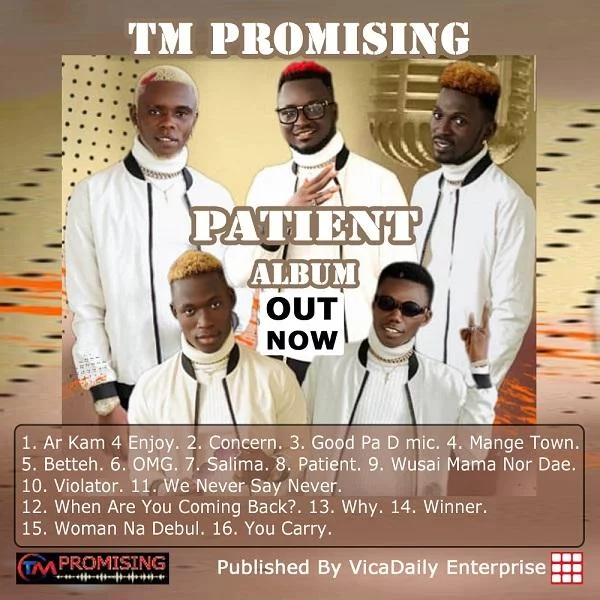 Here's a hit song taken from his debut album.
Download U Carry Official Audio By TM Promising. Taken from the album titled PATIENT.
Career Status: Previewed for 2 million dollar deal each, equals to 10 million dollar deal for the group according to the report of their music career which lead to setting up their 16 tracks debut album release titled "PATIENT" to fund the deal with the aim of increasing the fund to at least be able to contribute to the world's economy in so many ways.
Booking & Events Info: Contact